Co-Founder & President, Ministry of Supply
North America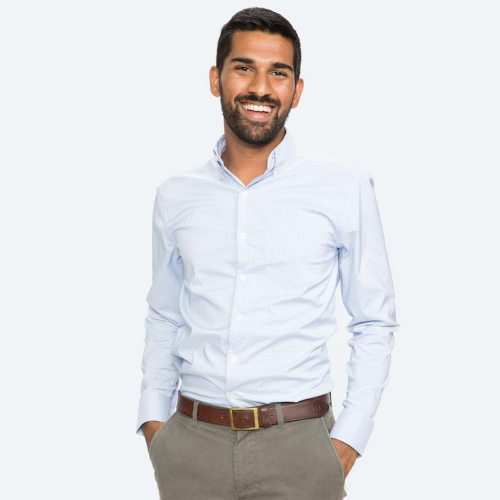 Gihan Amarasiriwardena is the Co-Founder and President at Ministry of Supply – a retail company innovating materials and design to solve the everyday problems that traditional clothing presents.
The company has been carbon neutral since its inception. All of their products are made using sustainable materials such as water bottles, corn-based polyester fibers, and wood-based fibers from FSC Certified forests that were all tested for durability.
As Ministry of Supply's President and in-house design expert, Gihan leads the technology and garment development processes. He heads up visits to the factories, leads design in-house, and even puts garments to the extreme test: in 2015 he set the Guinness Book of World Record for fastest half-marathon ran in a suit, and in 2018 he cycled cross country wearing a NASA-inspired polo. Gihan's dedicated to melding form and function to design clothing that pushes the boundaries of what's possible. Gihan and his wife Karoline put their latest iteration of suiting to the test and set the men's and women's world records for fastest-half marathons in a full suit.
Gihan was recognized on Forbes 30 Under 30 and The Hive 25 Under 25.