Chair & CEO, Aquafil
Europe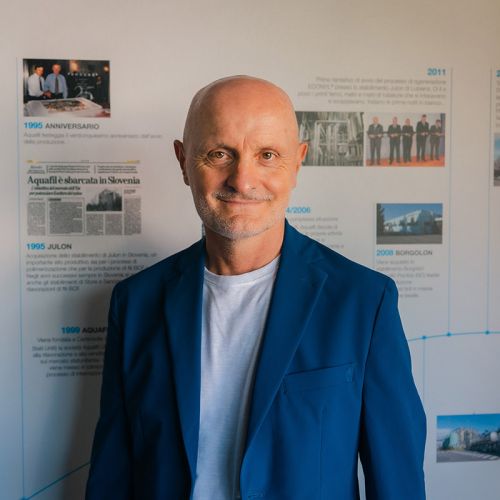 Giulio has dedicated his career to evolving Aquafil S.p.A. into a leading player in the global carpet and textile materials industry. Aquafil was founded by Bonazzi's parents 50 years ago in Arco, Italy. An innovator and disruptor, he has transformed his family's manufacturing business into a sustainable global enterprise.
To achieve this vision, Giulio challenged the organisation to develop a recycled nylon material by turning nylon waste such as old carpets and fishing nets into high- quality, beautiful fibres. Where others see waste, Giulio saw opportunity. After several years of investment in R&D and a relentless pursuit of a new way to regenerate nylon, ECONYL® was born. Aquafil launched ECONYL® in 2011 and today it is one of the most sought after yarn materials in the world for fashion designers and carpet manufacturers. Today, Aquafil is recognised as a sustainability leader, a stalwart example of the circular economy and an innovator within the synthetic textile industry.
Giulio is a sought-after speaker and has shared insights on creating a circular economy at leading conferences including Texworld USA, Fashionnovation, the One Ocean Forum, the Responsible Business Summit, the Ethical Corporation Summit and the Copenhagen Fashion Summit.