Founding Partner & Chief Impact Officer, Toyi
Asia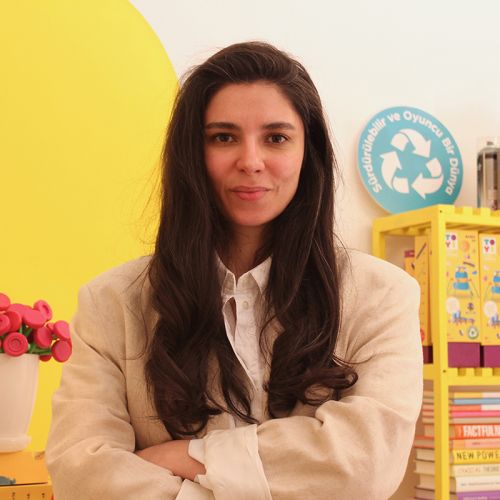 Gizem is the Founding Partner and Chief Impact Officer of Toyi, an İstanbul-based social enterprise that aims to transform the toy industry into a more inclusive, sustainable, and regenerative ecosystem. She leads key strategic functions including social impact, global communications, community engagement, and sustainability. In this role, she developed and led progress towards Toyi's three impact areas including Sustainable and Playful Planet, Equal Play Opportunities for Child's Right to Play, and Participatory Business.
Prior to Toyi, Gizem held a variety of roles over eight years at different national and international civil society organisations leading project and research design, implementation, fundraising and advocacy with a deep focus on child's rights, civic engagement, civil society journalism, women's economic empowerment, and sustainable and active living. As a social impact enthusiast with over 12 years of experience at the intersection of social entrepreneurship and civil society, she loves using speaking, teaching, and writing opportunities to cultivate conversations about dialogical, participatory, and playful communication methods to drive social change.
Gizem was selected among Top 100 Women in Social Enterprise by the Euclid Network. She has consulted to and served on the boards of a variety of international organisations including HundrED, International Play Association, and Women Cycling Initiative. She has mentored a range of civic movement building efforts, social enterprises, and CSOs; and accompanied them in defining their impact and communication strategies. She holds a BA in International Relations, and a MA in Management of Civil Society Organisations.